Our Events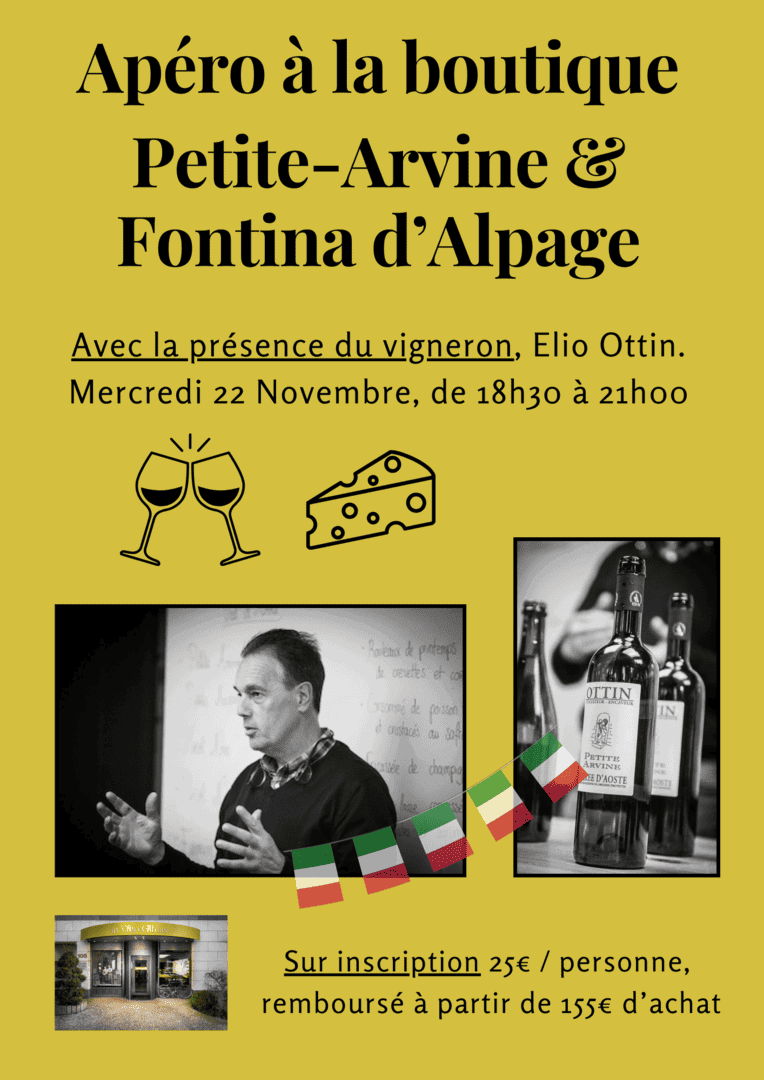 Wednesday 22/11
Apéro with Elio Ottin
Apéro à la boutique:
Petite-Arvine & Fontina d'Alpage
Price: 25 €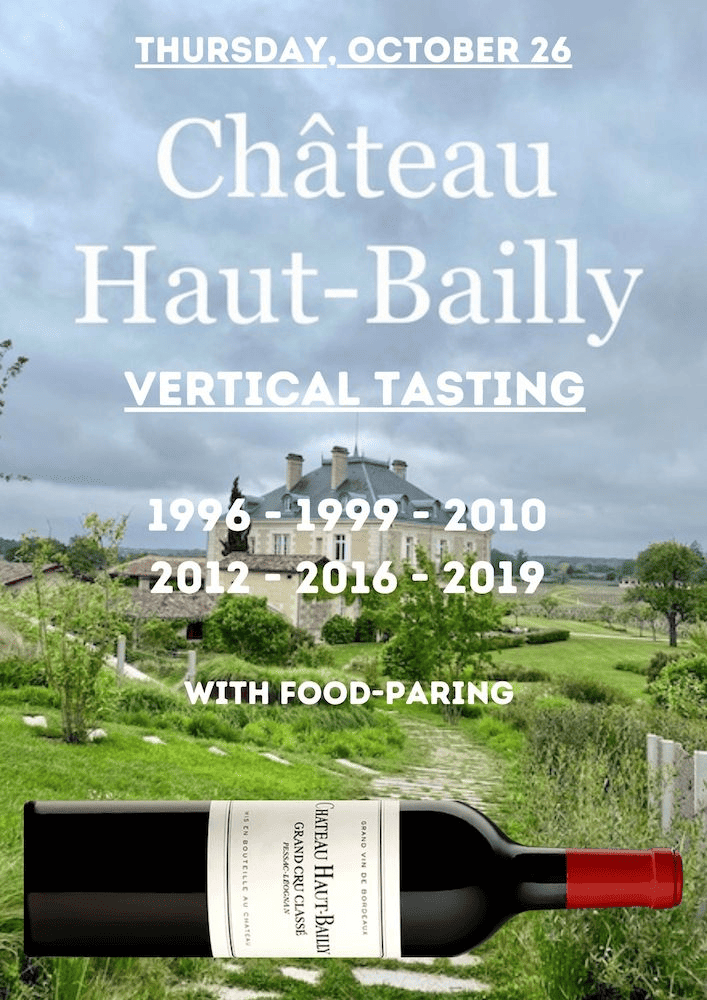 Thursday 26/10
Château Haut-Bailly Verticale
Château Haut-Bailly
I' have always believed in the high potential of Château Haut-Bailly since 2001, 1st vintage offered "en primeur" by In Vino Gildas, and always considered it as the "Haute-Couture" of Bordeaux wines.
It is to me the Pessac-Léognan's finest wine, and its tannins are an example of softness and velvet.
Today, after an outstanding 2022 vintage released "en primeur", Château Haut-Bailly is one of the most in-demand Château of Bordeaux!
On Thursday, October 26 at 7:00 pm, we welcome Mr. Cyprien Champanhet, Sales Director of the Château Haut-Bailly, to host a Vertical-Tasting of six vintages, including the famous 2010 and 2016!
A bistronomic cuisine will be proposed to match the wines and all the vintages served will be offered for sale.
Price: 120 €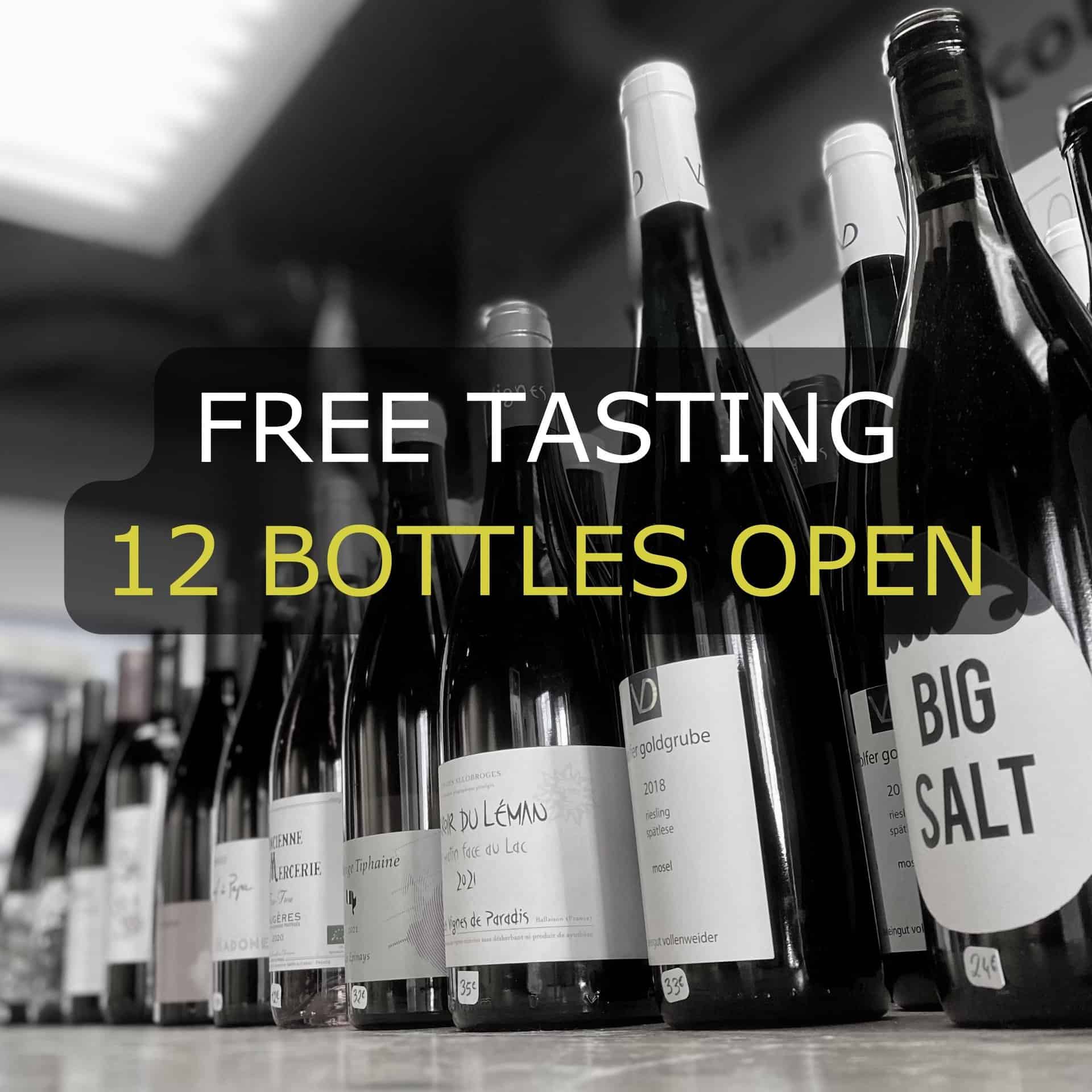 Friday 16/06
BOTTLES OPEN 2023 !
Condrieu, Sister-Moon, Bugey-Cerdon, Bandol Olivette, Beaujolais Villages, Matin face au Lac, Châteauneuf-du-Pape blanc, Monnières-Saint-Fiacre, Valpolicella, Greco di Tufo, Mirabai (Oregon), Riesling Spätlese, Eau-de-vie Poire William, Oli'Gin
! Corsican Charcuterie !
! Olive Oil & Honey from Tuscany !
! Hazelnuts from Piemonte !
In Vino Gildas opens its bottles, to offer you a taste of our range.
No registration required. Only curiosity.
WHERE?
At the shop, 105 Avenue du X Septembre, 2551 Luxembourg
WHEN ?
June 16th & 17th from 11H to 18H
Price: €
Subscribe to our newsletter and be the first to learn about our events and more! Yes!